Guyana Times
Republic Bank Limited (RBL) has donated the sum of $1.066 million to the Ministry of Education's (MoE's) steel pan training programme known as the 'Republic Bank's Right Start Pan-Minors Music Literacy Programme'.
Receiving the donation on behalf of the Education Ministry, at a handing over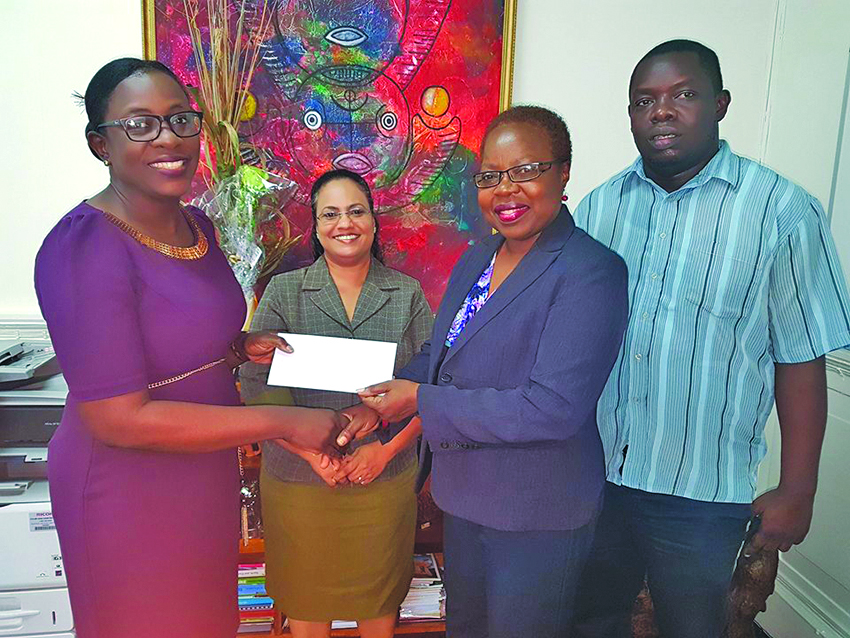 Education Minister Nicolette Henry receiving the cheque from the Bank's Information Technology Manager, Yonette Greaves. Also in photo are Director of the National School of Music, Andrew Tyndall, and a bank representative
ceremony hosted on Friday in the Boardroom of the Education Ministry's Department of Culture Youth and Sport, subject minister Nicolette Henry declared that the donation comes as much-needed support to the MoE and its mission.
"It is great that our children get opportunities because corporate citizens like Republic Bank offer tangible support, such as finances which would help our children to move forward positively," Minister Henry posited.
She said she is looking forward to continuous partnership between Republic Bank and the Government of Guyana.