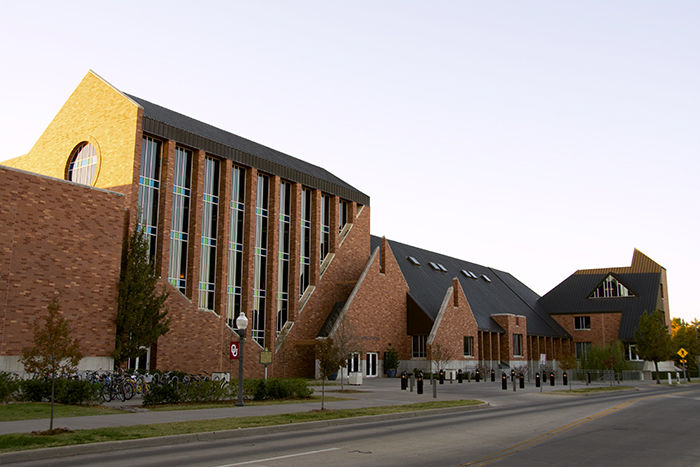 Catlett Music Center. The OU School of Music is hosting several bands for its Steel Band Festival.
The OU School of Music is hosting its Steel Band Festival this Saturday, Feb. 17 in the Catlett Music Center.
It will be hosting several bands from Oklahoma, three of which are Oklahoma high school bands: Bartlesville, Owasso and McAlester. A band from Oklahoma Christian University and OU's own two bands will also be in attendance.
The event will also have guest artist CJ Menge, executive director of the nonprofit organization "Inside Out Steelband" in Austin. The organization has worked with multiple schools and helped them add a year-round steel band program as a curriculum.
OU Steel Band Director Andrew Richardson said that the festival began a few years ago when the program purchased new instruments through a grant and wanted to celebrate.
"We've just continued every year for students and musicians throughout Oklahoma to come together and make music together with people they necessarily don't get to work with all the time," Richardson said.
The festival will end with a free concert that begins at 8 p.m. and ends around 9 p.m on Feb. 17 in Sharp Concert Hall.