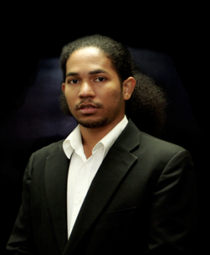 Since before the October (2018) elections people have been trying to drag this man's name through the mud. And once again, they are at it.
Well I have to tell the world that MARCUS ASH is the GREATEST PRODUCER that PAN TRINBAGO has ever seen; and the HARDEST WORKING. Actually, if we had NINE MORE EXECUTIVES on that MANAGEMENT TEAM quarter as productive as MARCUS ASH -- PAN would be FLYING HIGH (not just on a PANORAMA HIGH) in TRINIDAD and THE WORLD. Because there are EXPATS out there who are willing to support a HIGHLY PRODUCTIVE EXECUTIVE like MARCUS ASH as we attempt to take PAN to the world and make it PROFITABLE.
There are two EXPAT NAMES that I must call. ARTHUR TRAVERSO (New York) and MICHAEL SMITH (Boston). You should reach out to these TWO GUYS and start establishing a FOREIGN EXTENSION to your efforts, Mr. Marcus Ash.
Anyway, keep up the GOOD HARD WORK and don't let YOUR CRITICS distract you!!! And please contact those two gentlemen and listen to their ideas.