The VI Source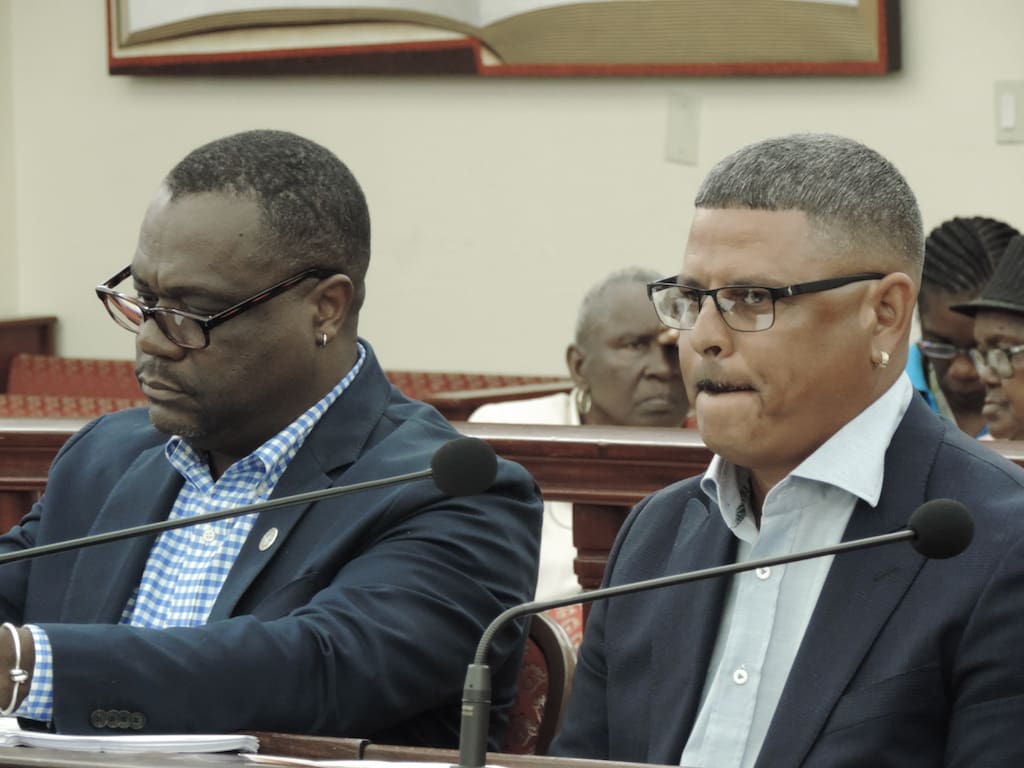 Vincent Richards, left, and Eric Castro testify at Tuesday's hearing. 
St. Thomas, U.S.V.I. - Panyard People is a nonprofit organization that trains residents in the art of steel pan. Richards testified the lease is for plot No. 6 Southside Quarter and consists of two, two-story buildings. The property is to be used as a training facility and for warehousing equipment and supplies.
The lease is for 10 years and provides for two, five-year renewal options with annual rent $1,200.
Sen. Dwayne DeGraff said the only problem he has with the lease was that it should be for 30 years.
Sen. Janelle Sarauw, alumni of Rising Stars Youth Steel Orchestra, said she was excited to be able to approve of the move to expand steel pan training in the territory.