Stabroek News - Guyana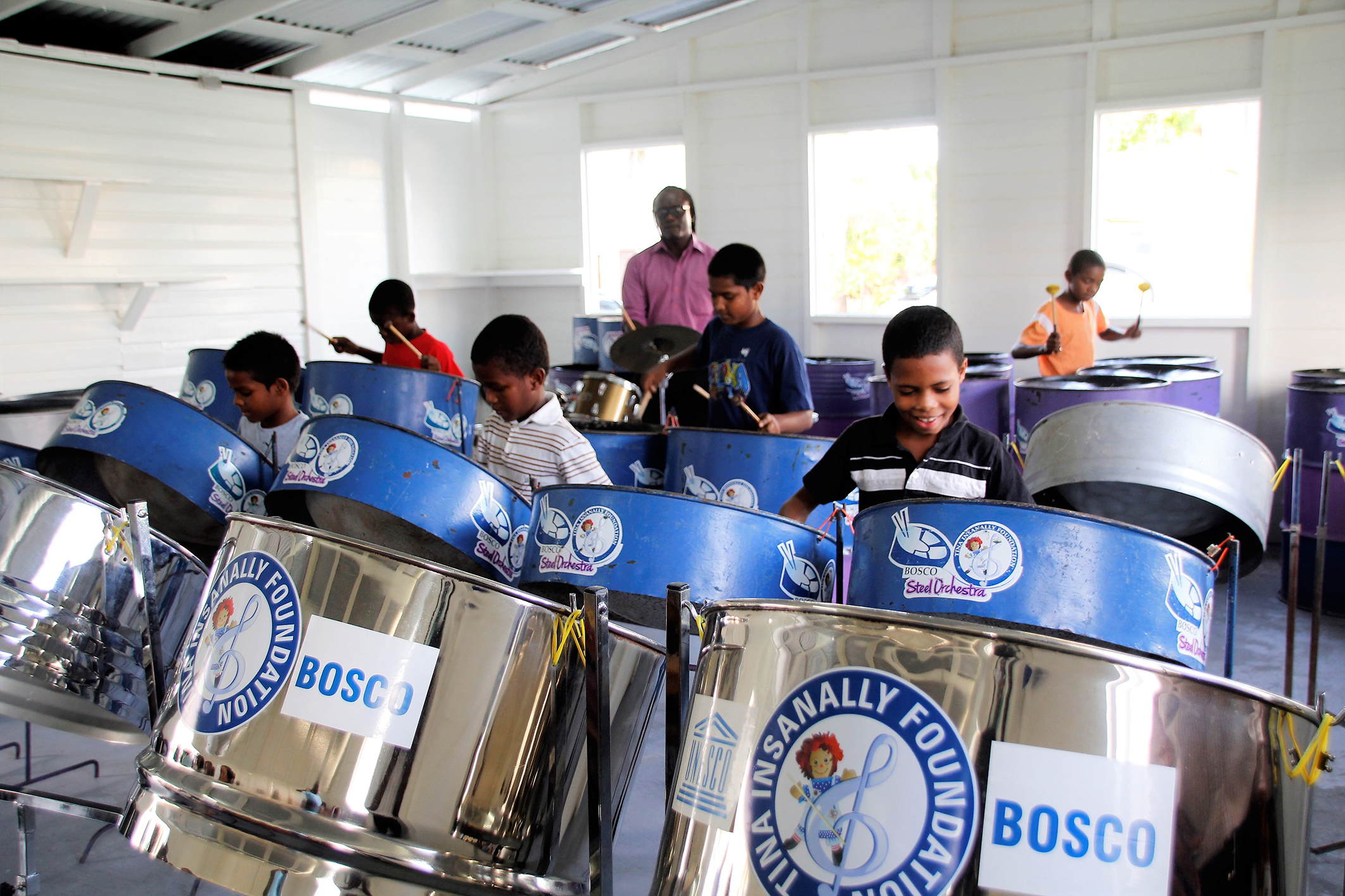 The United Nations Education Scientific and Cultural Organisation (UNESCO) on Monday donated new chrome-plated steel pan instruments to the boys of the St. John Bosco Orphanage in Plaisance on the East Coast of Demerara.
A release from the Ministry of Education said that the donation was made possible through representation by the Tina Insanally Foundation.
Delivering brief remarks at the handing-over ceremony, United Nations Education Scientific and Cultural Organisa-tion (UNESCO) Country Representative, Patrice LaFleur said that the organisation sees culture as a driver of sustainable development. She said that each year countries are required to submit proposals of projects that require funding to the international body, and the Tina Insanally Foundation was one that received funding in 2017 along with the National Accreditation Council, the Civil Defence Commission and the Health and Family Life Education department within the Ministry of Education…..