Trinidad Express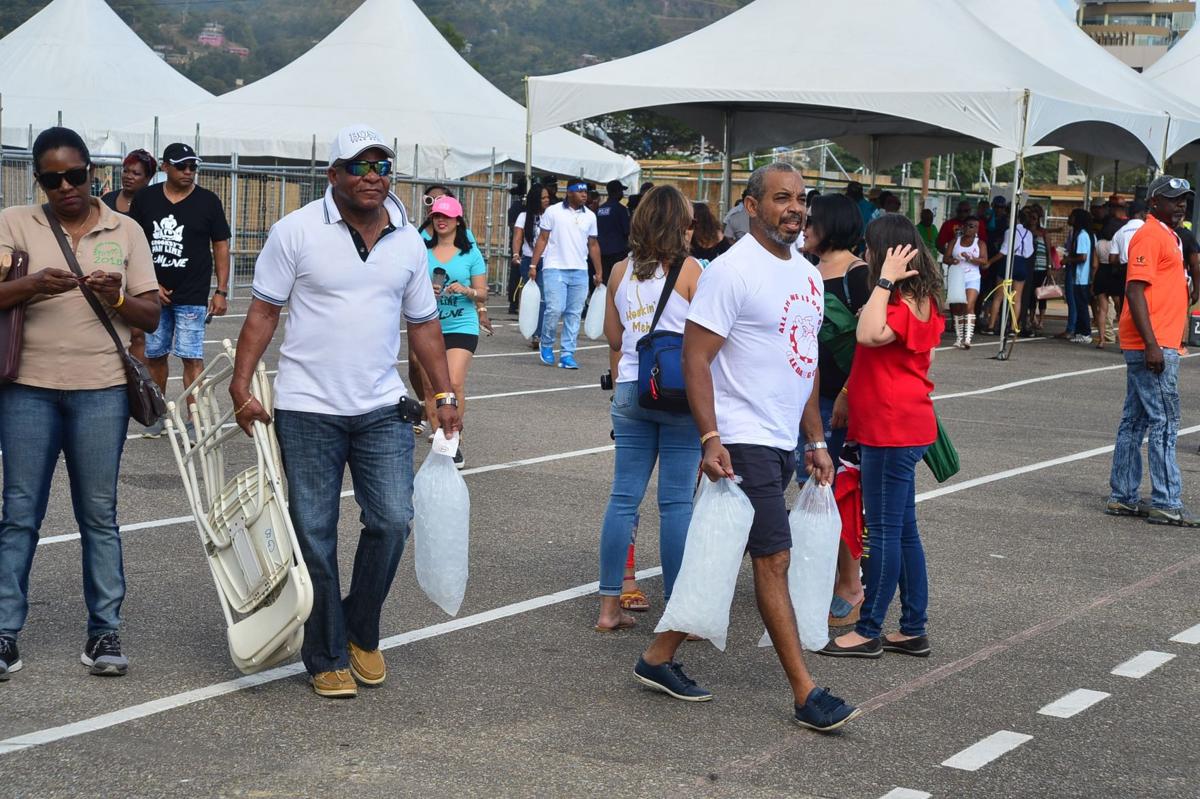 Patrons seen at pan-semis at the Queens Park Savannah on Sunday. 
ROBERT TAYLOR
No seats
At 2.30 p.m., there was a meagre crowd at North Park. But by 3.30 p.m., spectators began filling out the two sections.
Patrons in both zones had to bring their own seats, which some only discovered when they ­arrived. "I didn't know there'd be no seats, or I would have walked with a portable chair," said a woman clad in high-heeled boots.
"This is not value for money at all. We paid $400 to be here and I'm very disappointed that we have to sit on coolers for the duration of the competition," said her companion in the "covered" section of North Park.
'Give more cover'
On the grounds, one posse tried in vain to find a shady area.
One of its members, Rickie, felt patrons were given a raw deal.
"There's no shade, no vibes and no rivalry with the rhythm sections. Look, it's 3 p.m. and not one rhythm section blazing.