Search Light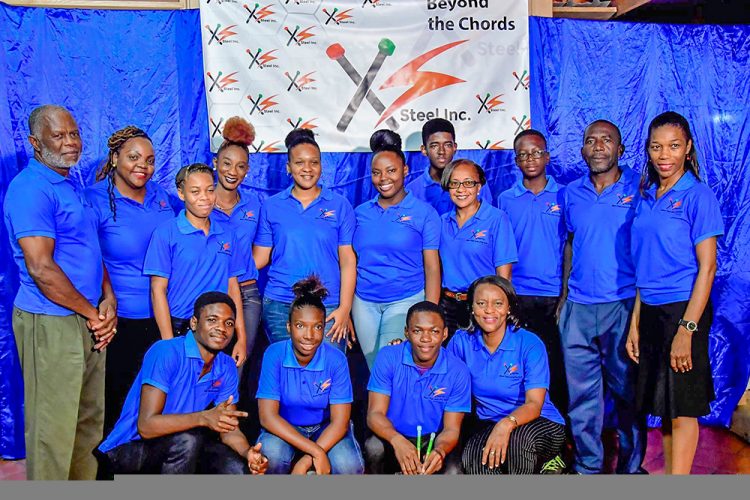 Members of the XS Steel Incorporated
This country's newest steel pan organisation, XS Steel Incorporated, celebrated its first anniversary on Wednesday November 27 with an active steel orchestra that has begun to contribute to the entertainment landscape in St Vincent and the Grenadines.
The organisation was launched last November under the chairmanship of Cecil Ryan, and with Marla Nanton-James as the Music Director. It is supported by a complete management team of seven persons, also including Arlene Regisford-Sam (Treasurer), Jennifer Richardson (PRO), Jennifer Browne (Secretary), Kent Cain (Logistics Officer) and Kevon Guy (Players' Representative).
XS Steel currently operates from the Argyle Primary School and is heavily involved in teaching students from the school the rudiments of music and the art of playing the steel pan. These students, among others, form XS Steel's beginners group. There is also a second group of more seasoned pan players.